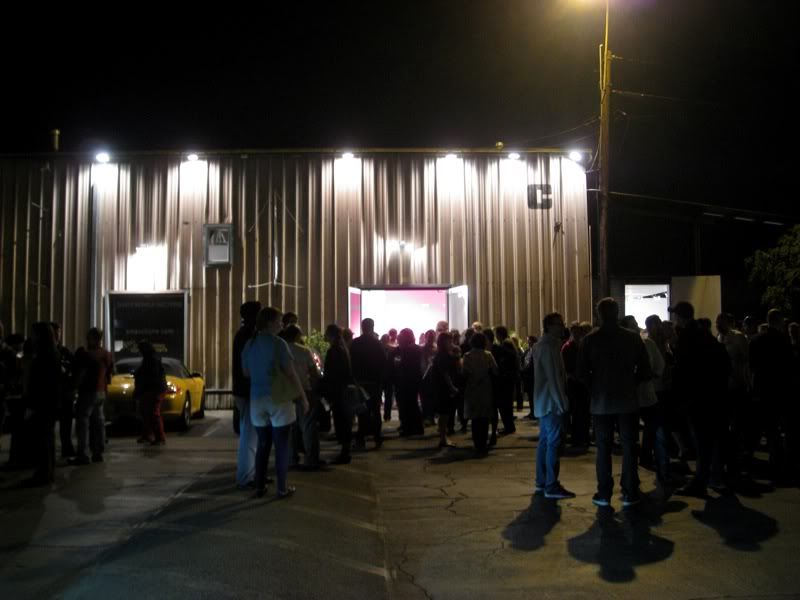 Wow. What's not to love about this show....it's got rock stars and big name artists and that's all I need to motivate me to put on my fedora, step out of my hollywood hills home and hang out drinking saketinis while listening to surf rock. Ugh.
Don't let these images scare you—no, all LA openings aren't like this but people do really eat 'em up!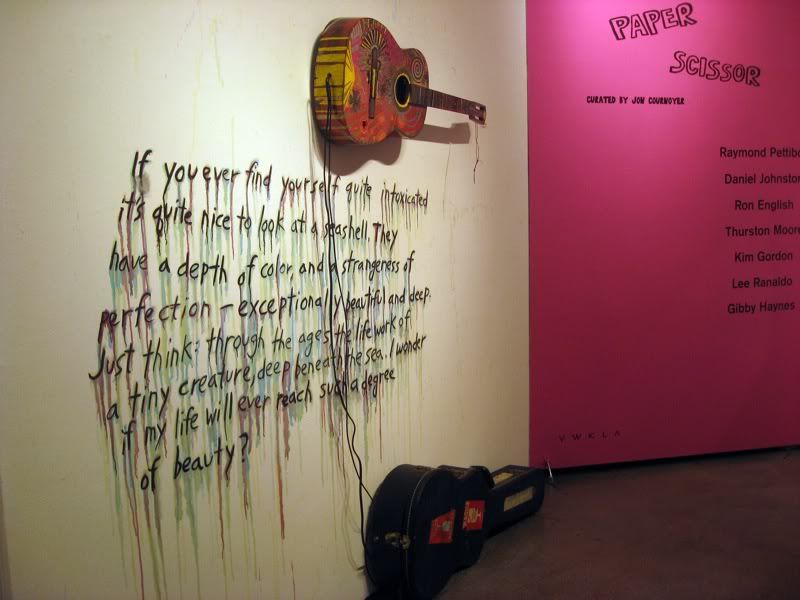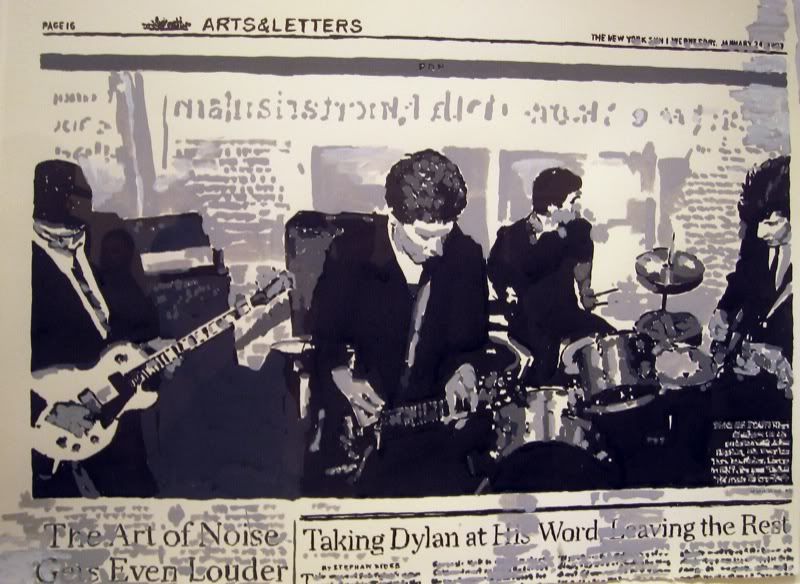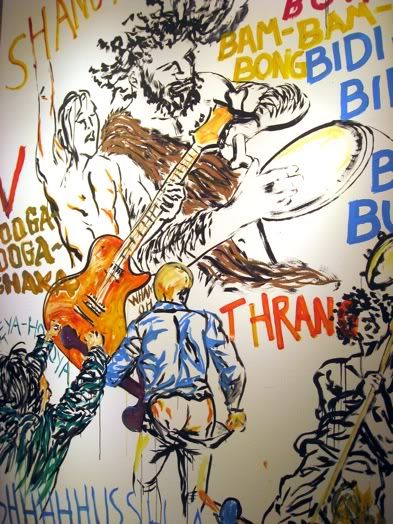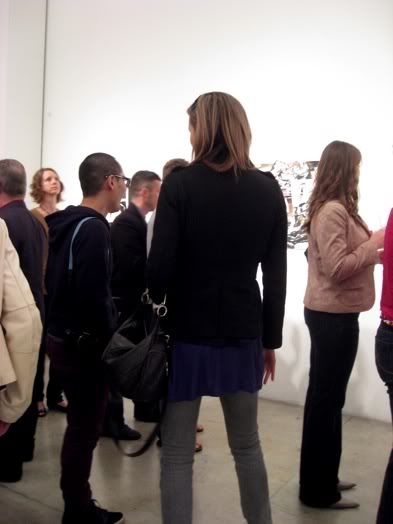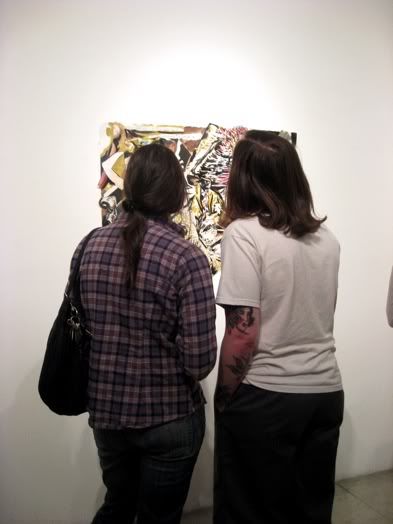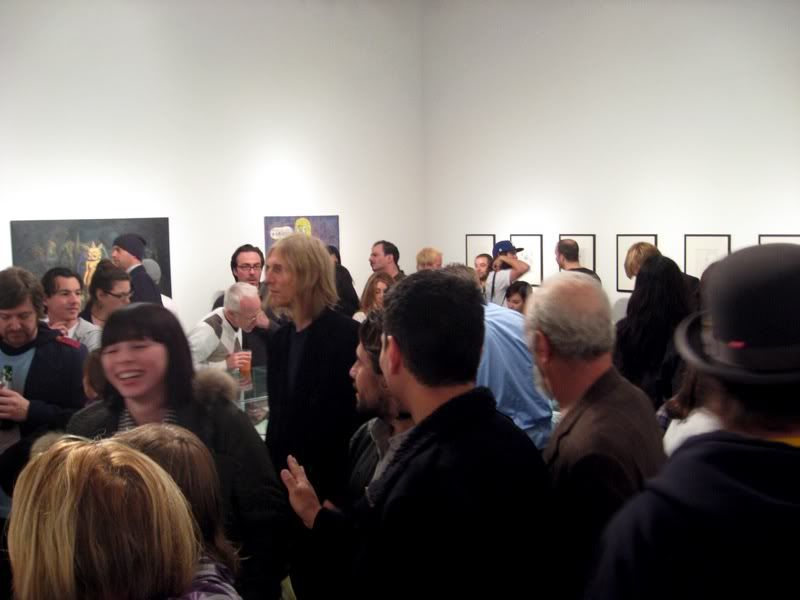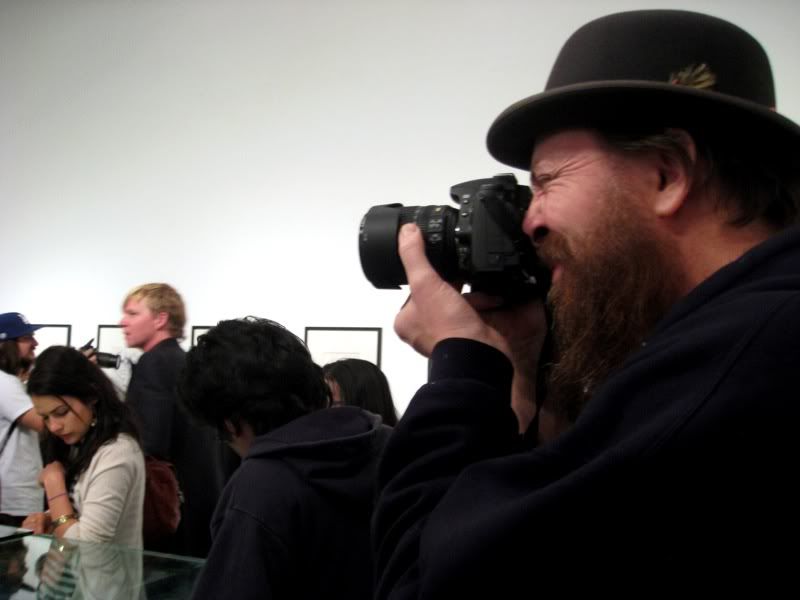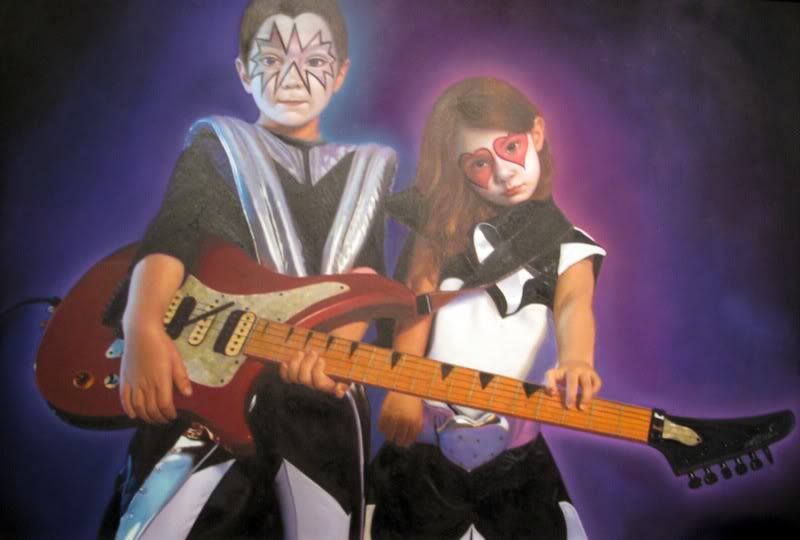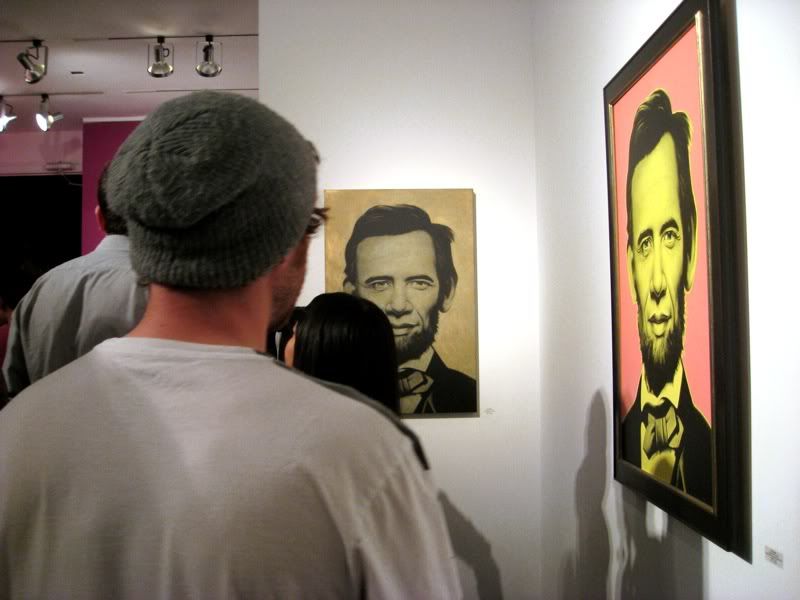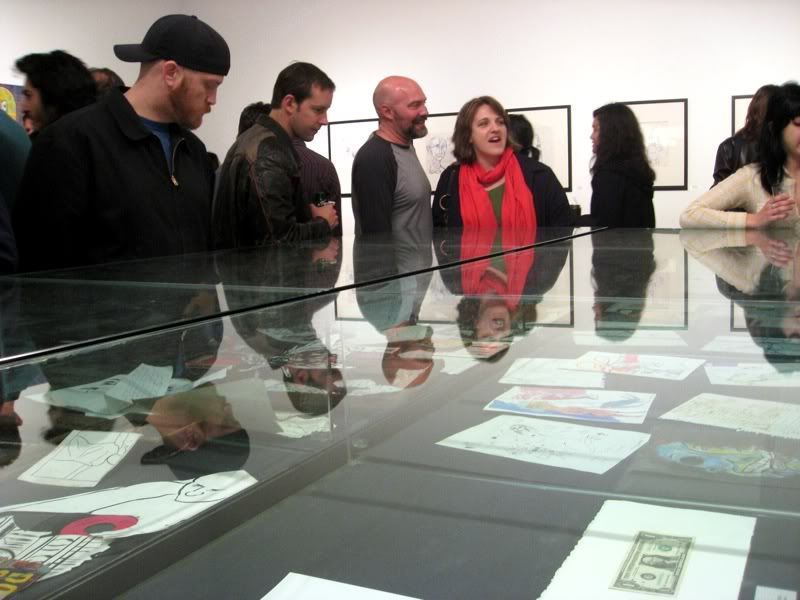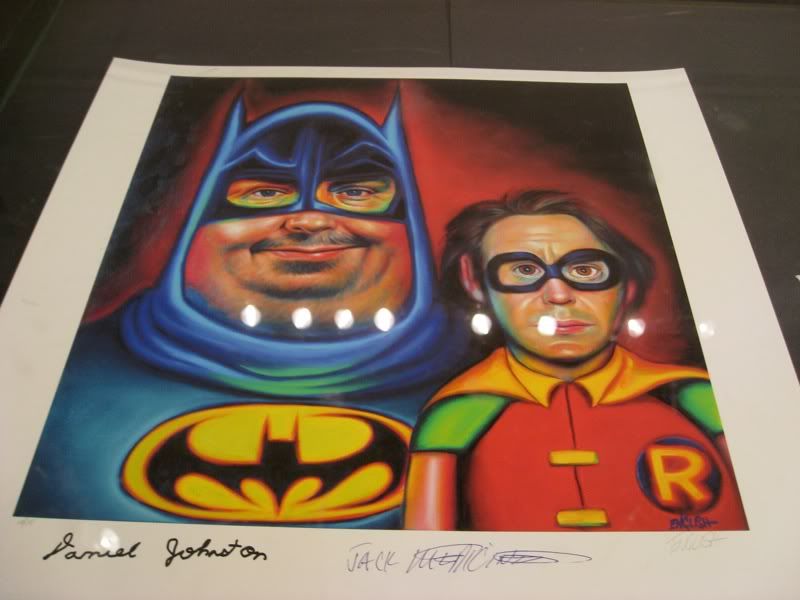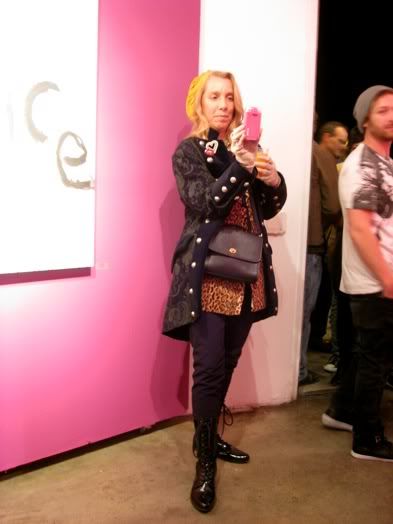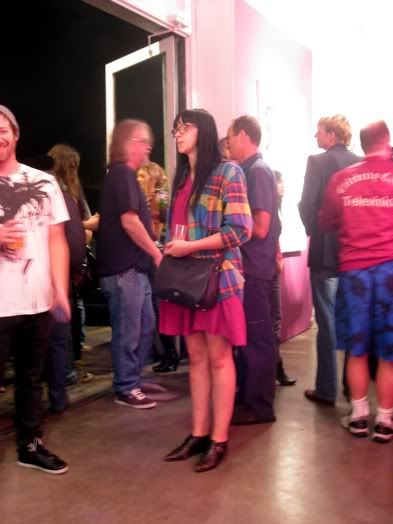 and don't forget the brofest outside with Shepard Fairey spinning: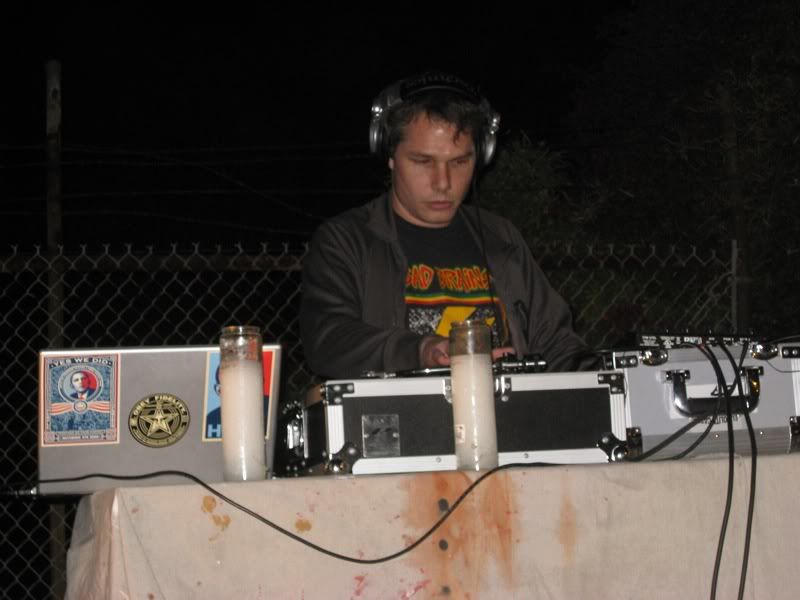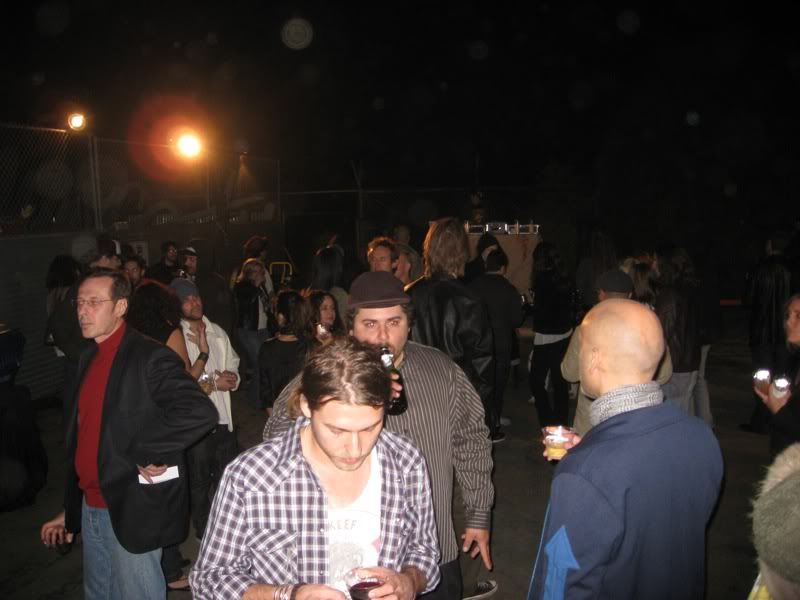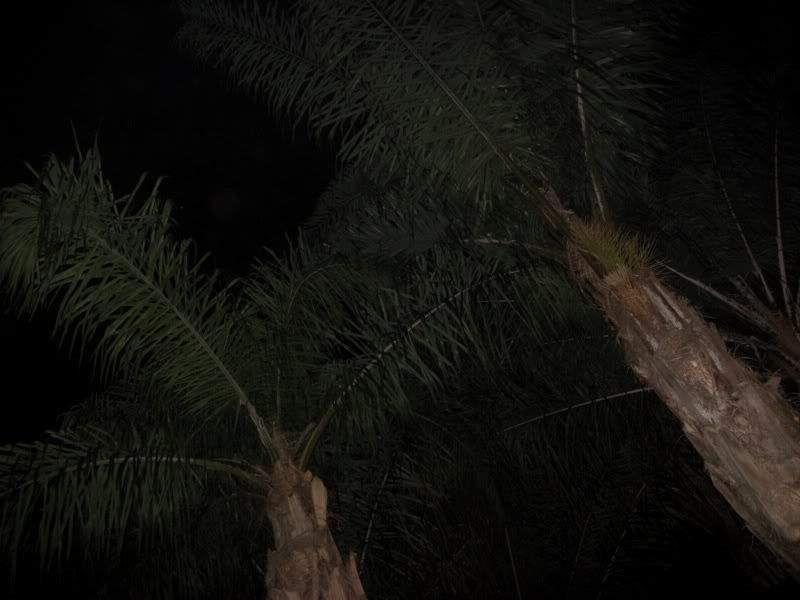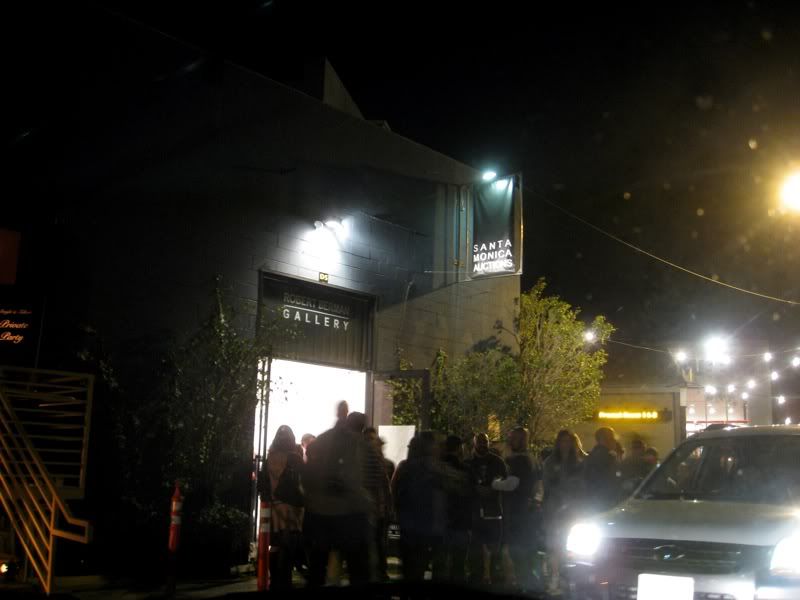 Parking couldn't have been more of a nightmare
too!
I think I chose scissor and got crushed by all these
awesome
rocks! ha.


Rock, Paper, Scissor
Raymond Pettibon, Daniel Johnston, Ron English, Thurston Moore, Kim Gordon, Lee Ranaldo, and Gibby Haynes
Curated by Jon Cournoyer
February 28 - March 21, 2009


Robert Berman Gallery