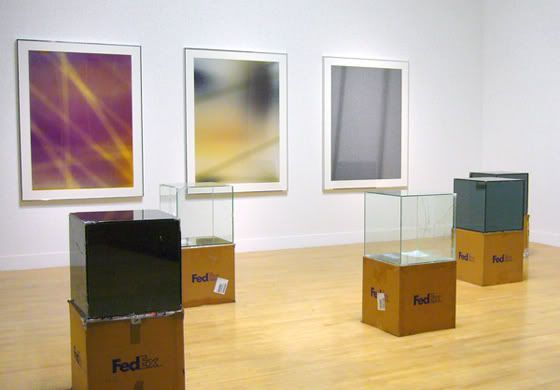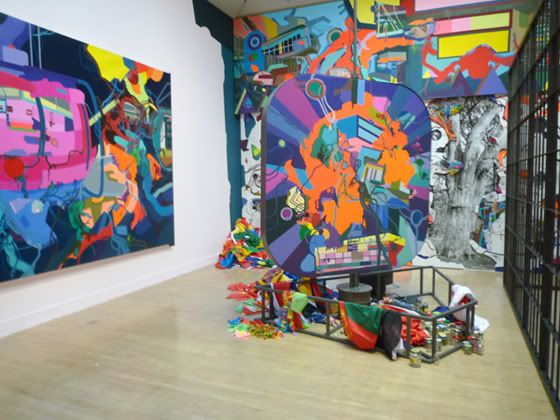 pics:artnet
Altermodern – Tate Triennial 2009
curated by Nicolas Bourriaud
@ Tate Britain
4 February – 26 April 2009
PR:
"...Many signs suggest that the historical period defined by postmodernism is coming to an end: multiculturalism and the discourse of identity is being overtaken by a planetary movement of creolisation; cultural relativism and deconstruction, substituted for modernist universalism, give us no weapons against the twofold threat of uniformity and mass culture and traditionalist, far-right, withdrawal.
The times seem propitious for the recomposition of a modernity in the present, reconfigured according to the specific context within which we live – crucially in the age of globalisation – understood in its economic, political and cultural aspects: an altermodernity.
If twentieth-century modernism was above all a western cultural phenomenon, altermodernity arises out of planetary negotiations, discussions between agents from different cultures. Stripped of a centre, it can only be polyglot. Altermodernity is characterised by translation, unlike the modernism of the twentieth century which spoke the abstract language of the colonial west, and postmodernism, which encloses artistic phenomena in origins and identities...The Tate Triennial 2009 presents itself as a collective discussion around this hypothesis of the end of postmodernism, and the emergence of a global altermodernity."
Nicolas Bourriaud