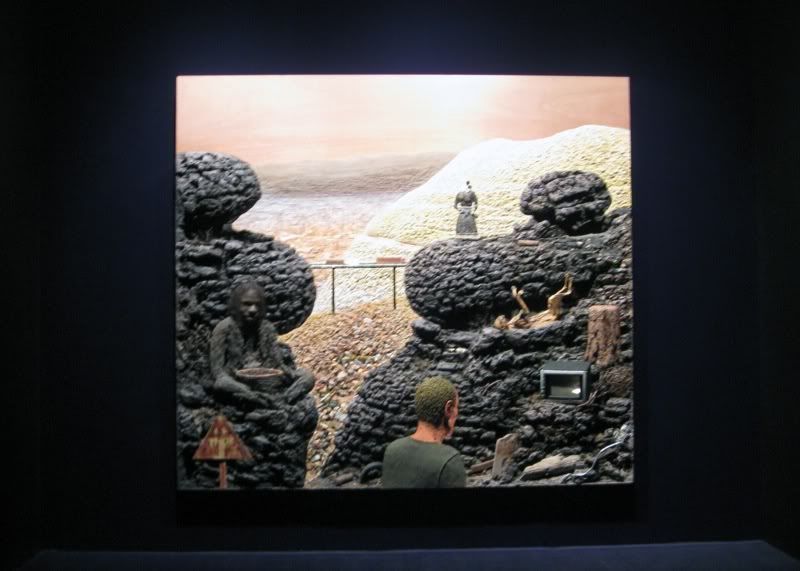 Llyn Foulkes

***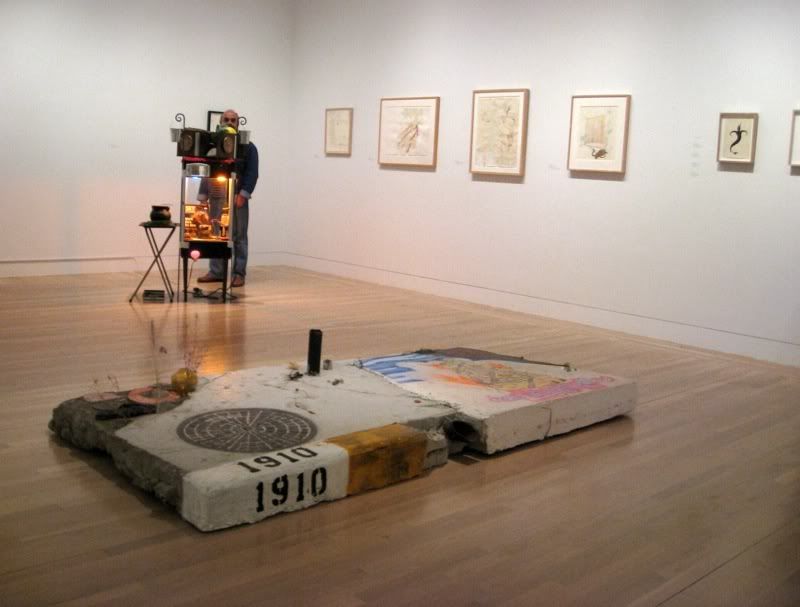 Julie Becker
***
Hirsch Perlman
***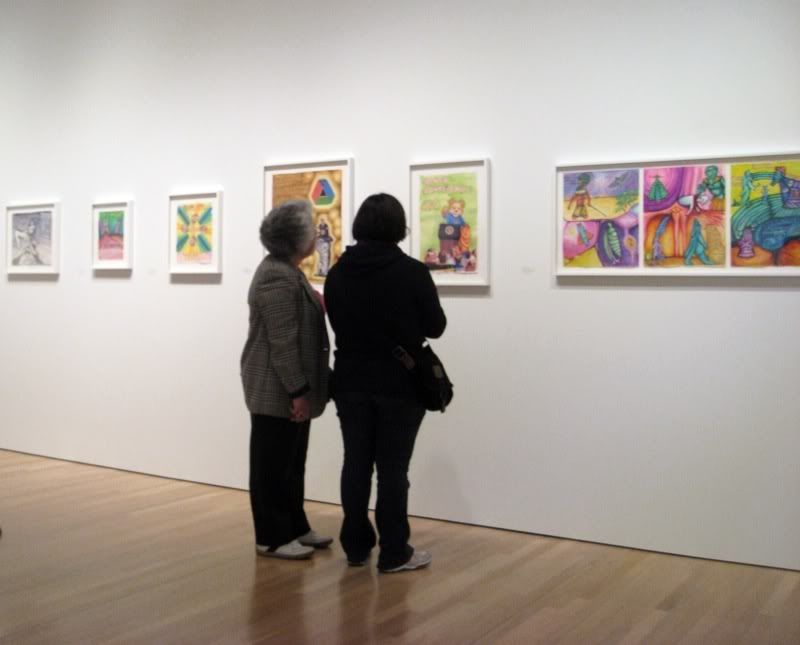 Charles Irvin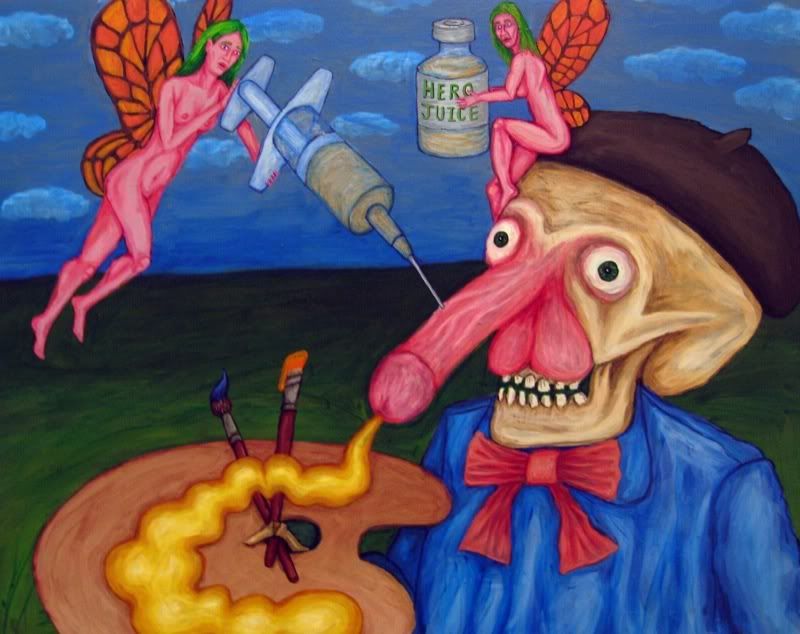 ***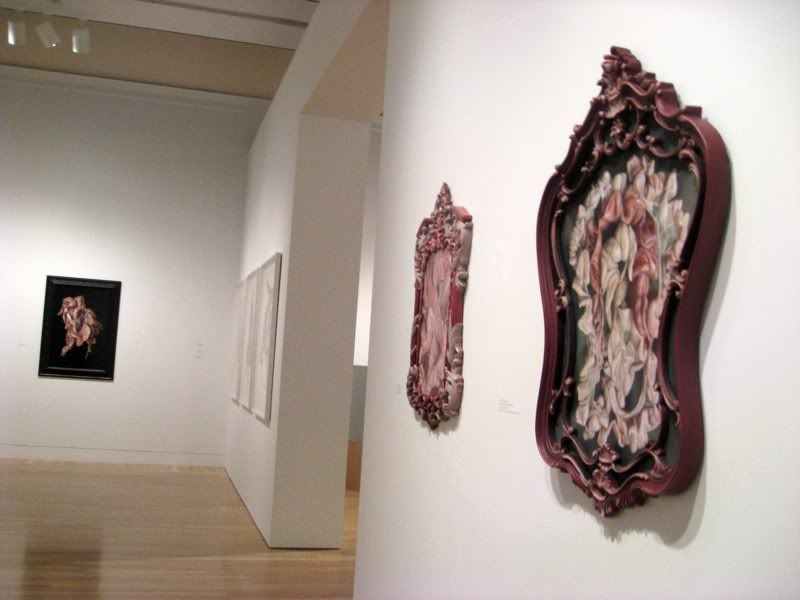 Victoria Reynolds
***
Kaari Upson

***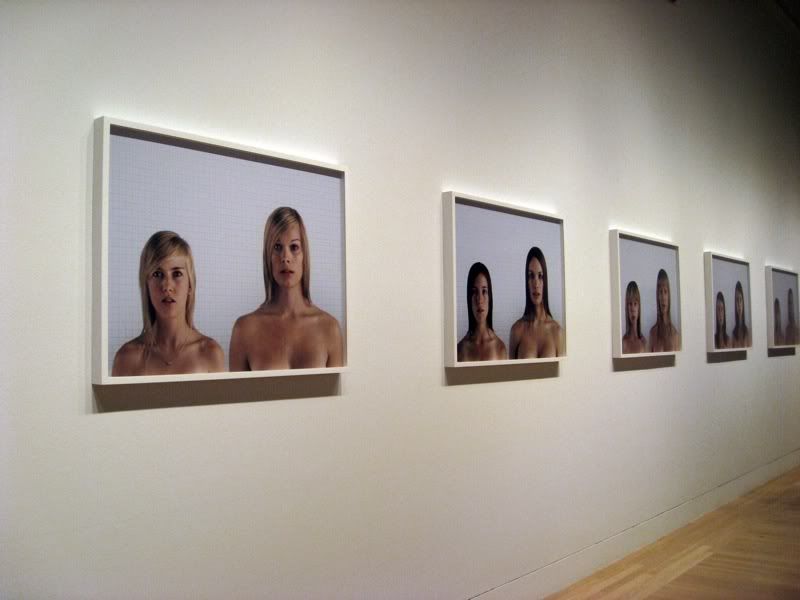 Charlie White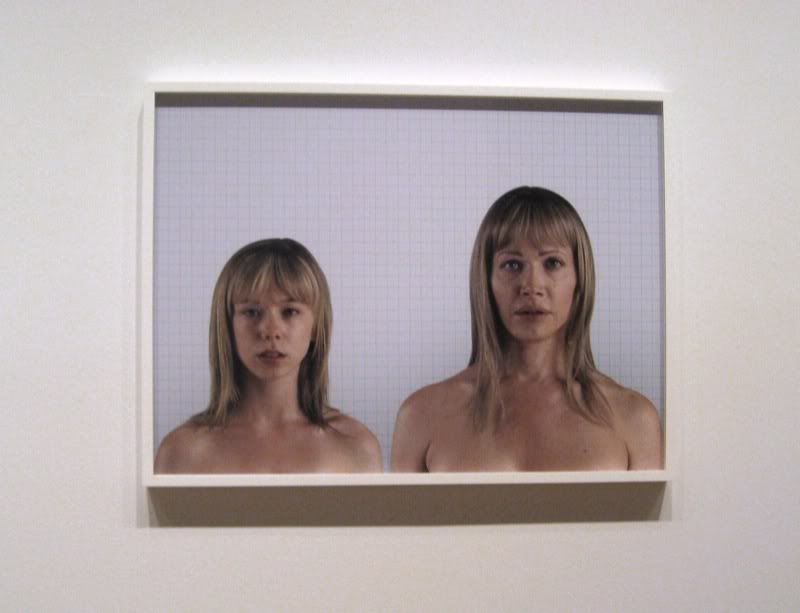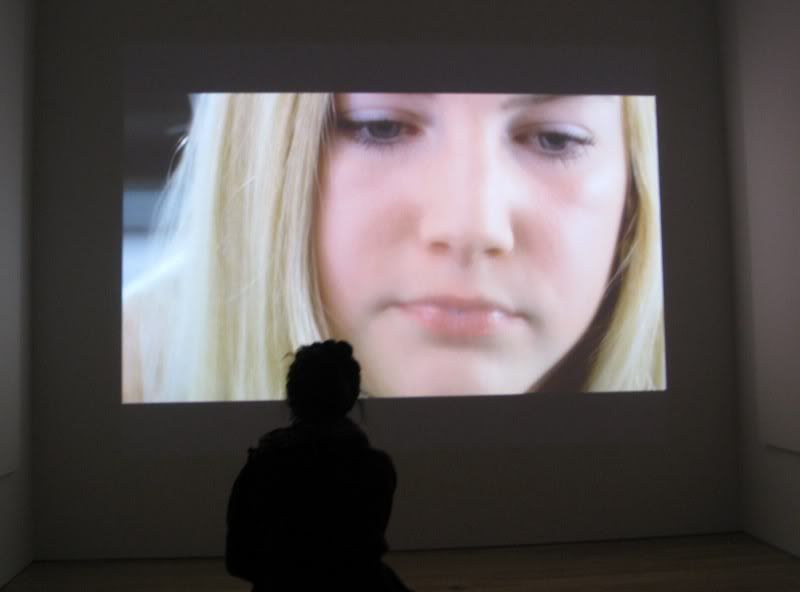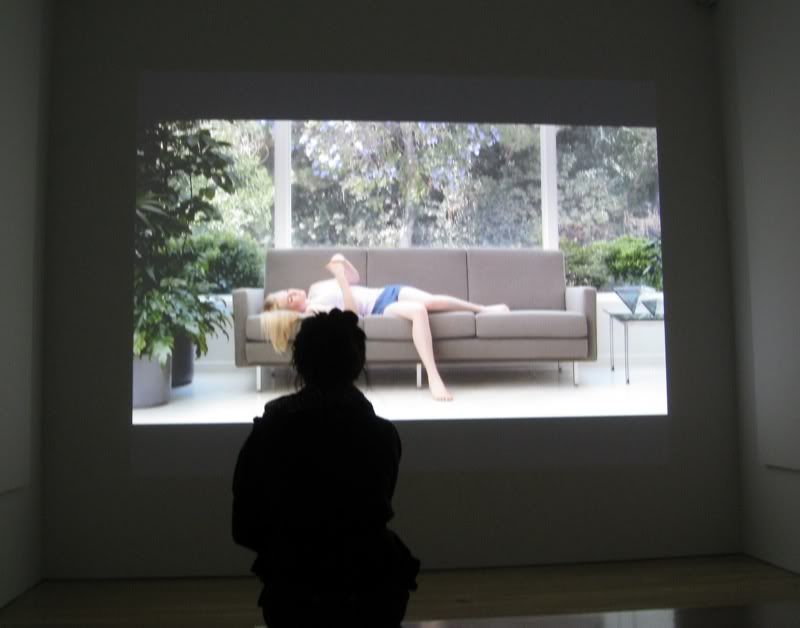 ***
Lisa Anne Auerbach
pics:tryharder
***
for more pics go
HERE
Nine Lives: Visionary Artists from L.A.
PR:
"is the fifth in the Hammer's biannual invitational exhibition series highlighting work created in greater Los Angeles. Nine Lives features over 125 works, much of it new, by nine artists spanning four generations —
Lisa Anne Auerbach
,
Julie Becker
,
Llyn Foulkes
,
Charles Irvin
,
Hirsch Perlman
,
Victoria Reynolds
,
Kaari Upson
,
Jeffrey Vallance
, and
Charlie White
..."
Curated by Ali Subotnick
"...These mesmerizing artists create characters and tell stories of fantasy and science fiction, building alternate worlds grounded on their obsessions. Popular culture and mythology are common themes, as are alternative lifestyles, and subcultures. The luxury of space and privacy that Los Angeles affords allows them the freedom to tinker, research, and explore their obsessions which often parallel Hollywood's dream factory...
"
***
I agree with some things
Doug Harvey
has to say:
DH:
And in the meantime, they all manage, to a greater or lesser extent, to prompt that crucial philosophical inquiry, "Wait! What the fuck was that, and how did it get in here?"
...
TRY: The perfect catch phrase. Can that be a new movement name?
DH:
...their greatest common denominator is their ability to pique Subotnick's curiosity; and the almost casual associative connections that led to each artist's inclusion...
There are hundreds of repressed artists just waiting to pop up at the wrong place and time.
TRY: Looking at the curator's stated purpose, the show fulfills the parameters; so can we fault the curator on such a vague idea?
The Hammer is a tough place to curate a show because of the separateness of the rooms. A curator can easily fall into the trap of declaring each room a different artist or movement as we have seen repeatedly there. While wrapping shows into neat little packages of digestible viewing, the museum also rules out a more spontaneous, continuous exhibition. With one's focus spread between many devices these days, less should be more, unless more is really more. This show should have tightened its numbers. Could three works in each room have said the same thing? What about one?
******
But disagree with other things Harvey says:
DH:
Foremost among these are two of L.A.'s elder statesmen of quirk: Llyn Foulkes and Jeffrey Vallance...None of the other artists included in "Nine Lives" provokes the same level of cognitive dissonance between their achievements and accolades...
TRY: I don't think Foulkes or Vallance stand out, other than their works came form a different period. Yes, maybe less use of glitter, but the craftiness is at an all-time high.
****
I declare best in show to
Charlie White
with his "pre-teen girl, and a new photo series pairing teenage girls and pre-op transwomen" and a smart video
American Minor
. Not one person exited while watching it with me, either. Bonus points awarded. Just realized that I
posted his work at the end of last year
.
Poorest install-job goes to Perlman. Poor Perlman, the glare on those large photos, yikes! Who can be blamed for this–would the prints look better in different directed light or should the room be painted black or lights dimmed or mounted using no glass?
Hammer Museum