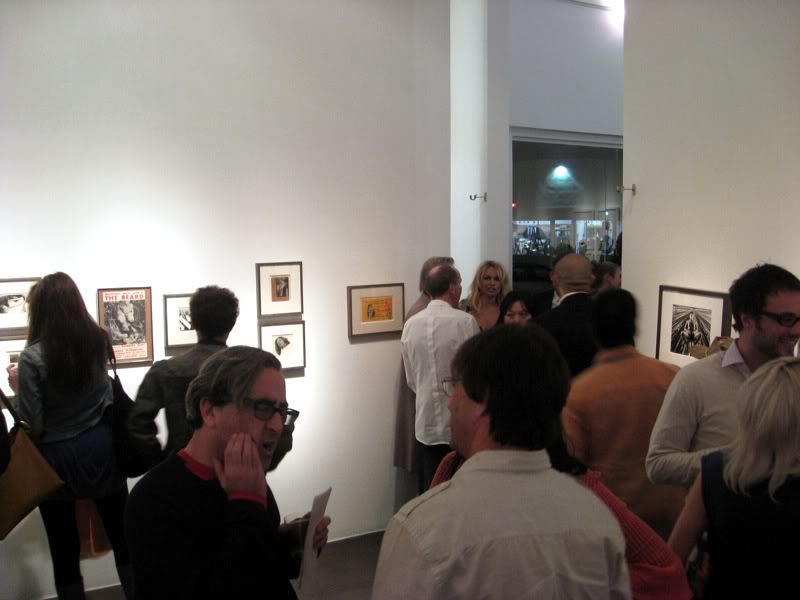 Can you spot the lifeguard on duty?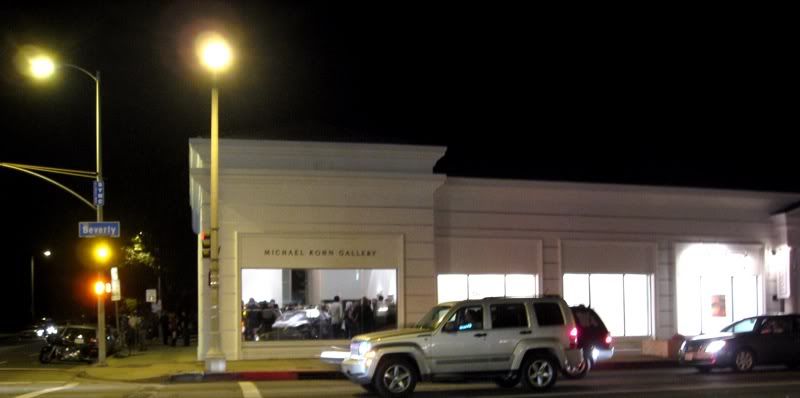 Richard Prince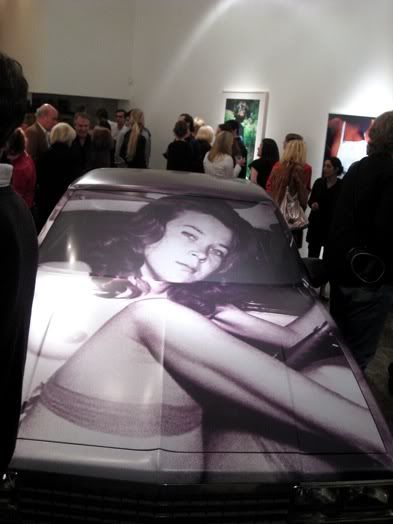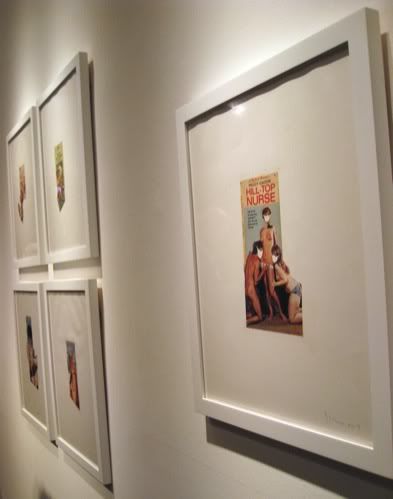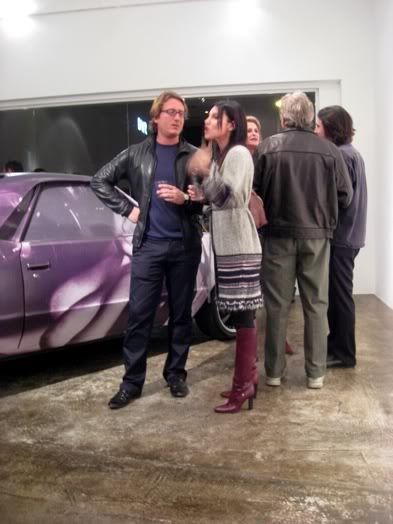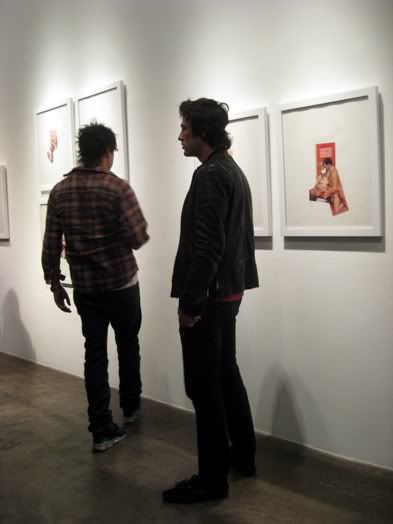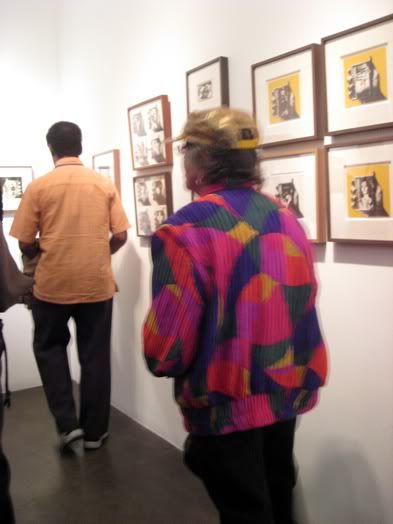 ***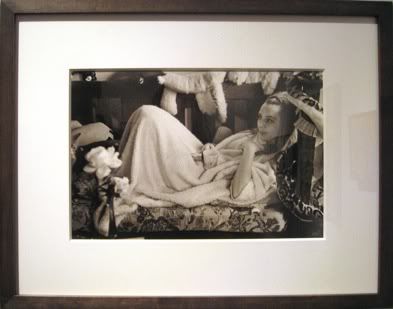 Wallace Berman
***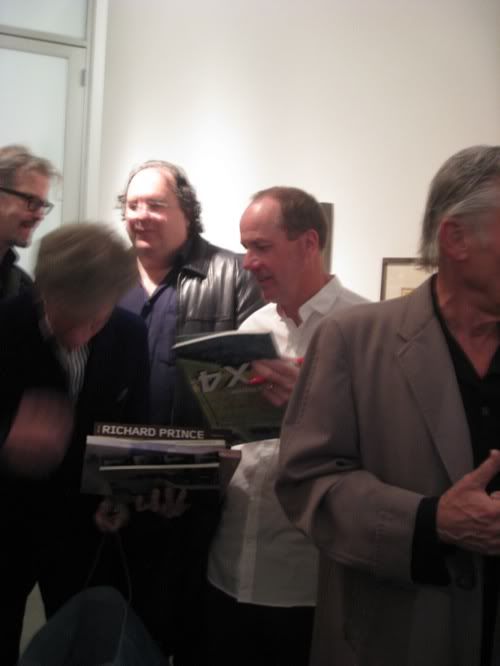 Richard signing his art books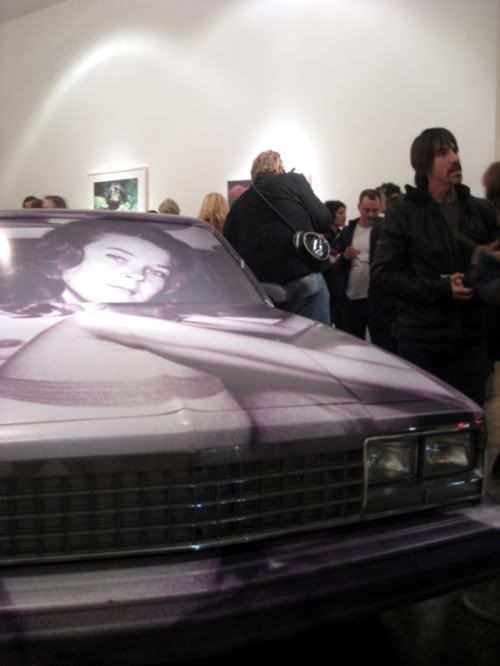 Anthony Kiedis
from the Red Hot Chili Peppers (far right)—give it away...give it away...give it away now!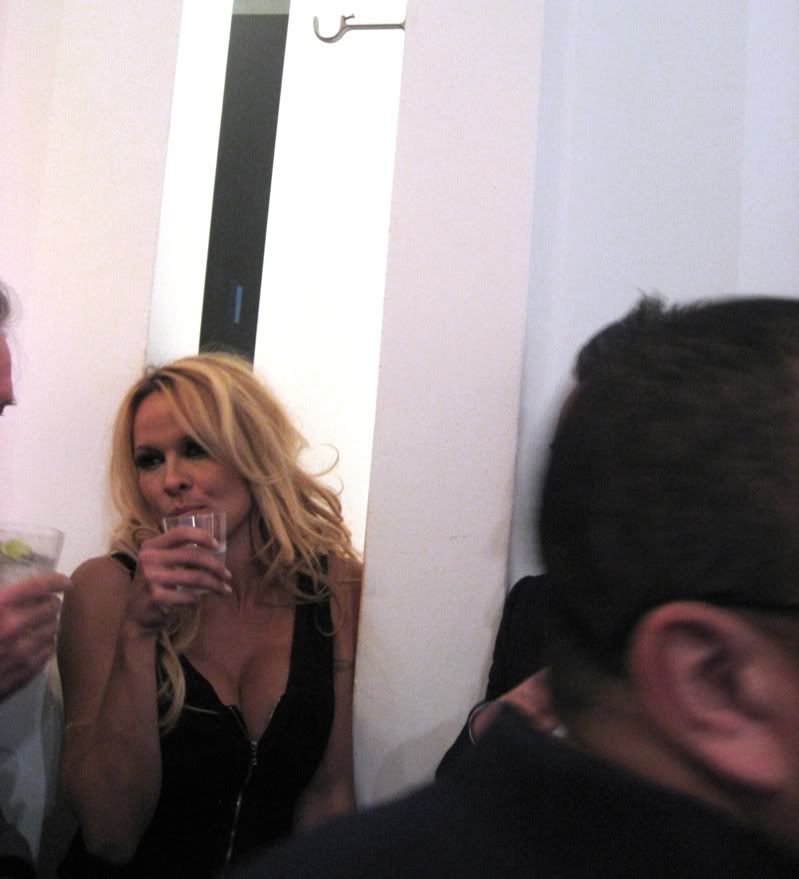 ...and the weirdest spotting at the opening:
Pam Anderson
. She stood off the the back wall caked in makeup wearing a mini, zip-up, pleather-ish catsuit while ditzily giggling and chatting with a few folks and Richard before being whisked away by her large bodyguard...only to be
spotted later
that night by the paps.
(see more famous folks at the opening
HERE
)
SHE: Images of Women by Wallace Berman & Richard Prince
guest curated by Kristine McKenna.
PR: SHE draws connections between these two world- renowned contemporary artists and the common subtext that courses through their work: Women, the archetypes and the fantasies. Featuring works from 1958 to 2008
January 15 - March 7, 2009
Michael Kohn Gallery
pics: tryharder