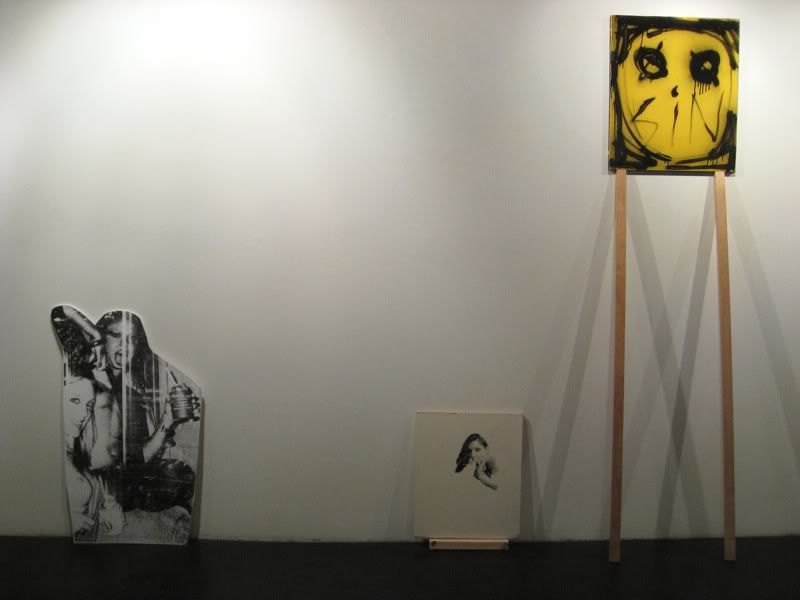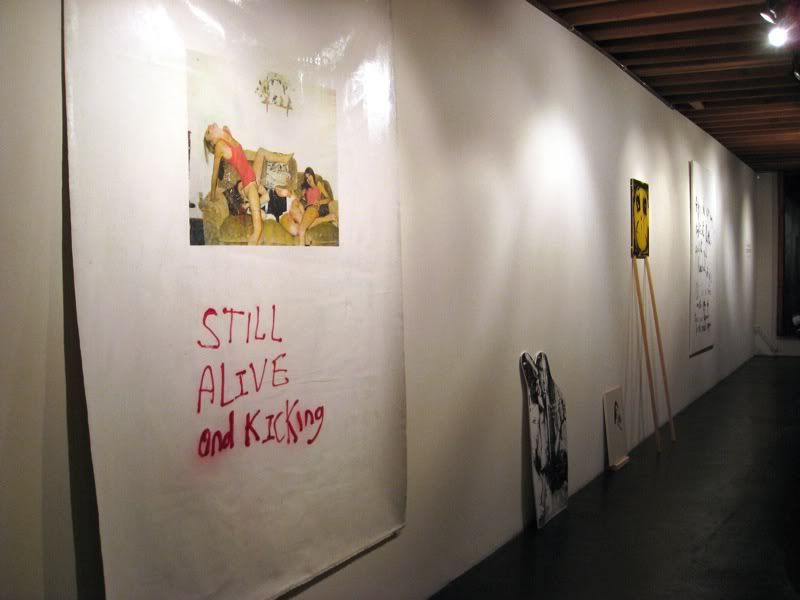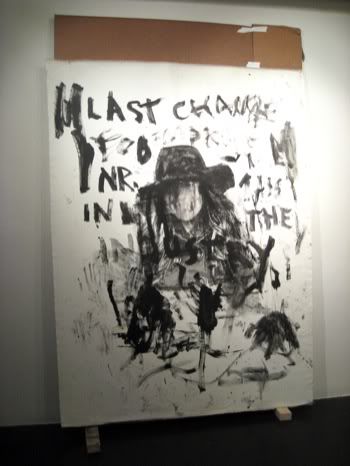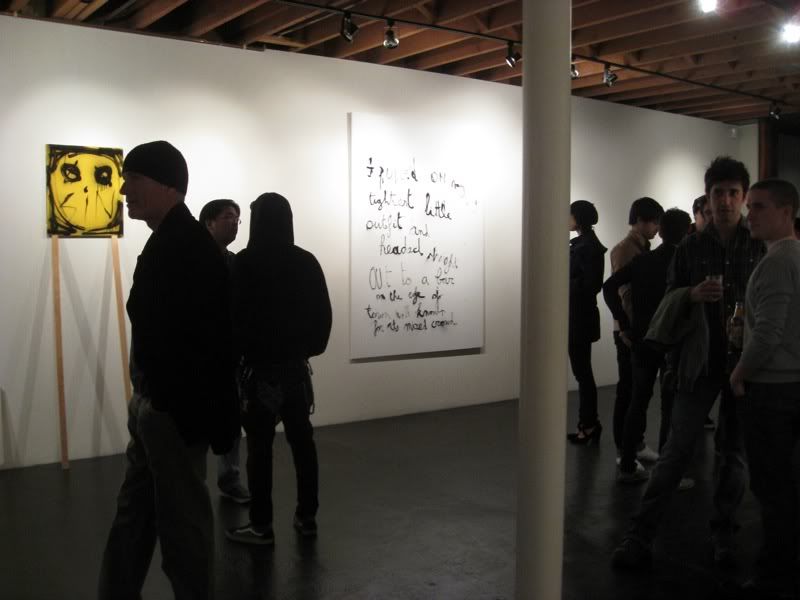 PR//
Kinsey Desforges Gallery
:
This collective's provocative installations provide a glimpse into one of Europe's most in-your-face contemporary art projects that examines explicit imagery - often porn-styled depictions on women - with a raw punk sensibility. Hyper-modified visuals and catchy slogans highlight hypocrisies evident in societies' response to sex and sexual imagery and the way women, in particular, are portrayed in the media.
While originally designed for the streets, (they began working together in 2001 after attending the Royal Academy of Fine Arts in Ghent), the project eventually evolved into a series of studio works that nevertheless maintain the chaos and rawness of an urban atmosphere. This contextual shift allowed

Cum's

work to take on a spectrum of new interpretations within the gallery space.


Cum

live and work in Ghent, Belgium, and have shown in Europe and throughout the U.S. They are currently teaching as a collective at The Royal Academy of Fine Arts in Ghent.
I had a feeling that this show oozed either NY or Euro blood. How come the
LEAN
hasn't fully
caught on and bred in the west yet?- it's practically over-and-done in the other world direction.
UPDATE: looks like the
Flog encountered
some gangsta leaners too.
pictures: tryharder