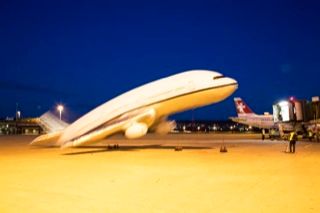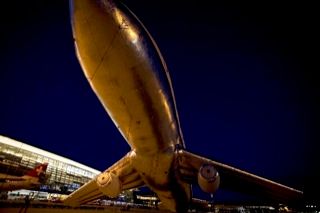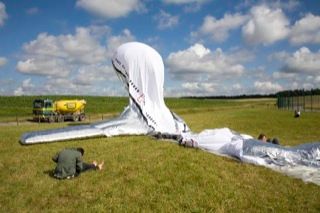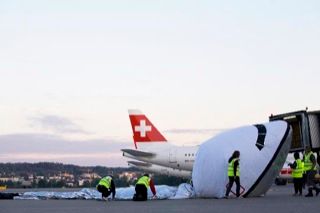 Plane Landing
(posted on VVORK)
Aleksandra Mir
Plane Landing

is a sculpture of an airplane in a permanent state of landing. On July 4 and 5, 2008

Plane Landing

appeared at the Zurich Airport as part of the show 'Shifting Identities - (Swiss) Art Now', curated by Mirjam Varadinis for Kunsthaus Zurich.
Too bad, I don't think that this project would "fly" in america. (Just a little grandpa-style holiday travel humor.) I just got into LAX yesterday and would have loved to have seen something like this! But anyway, you can also see other proposed collages of
Plane Landing here.