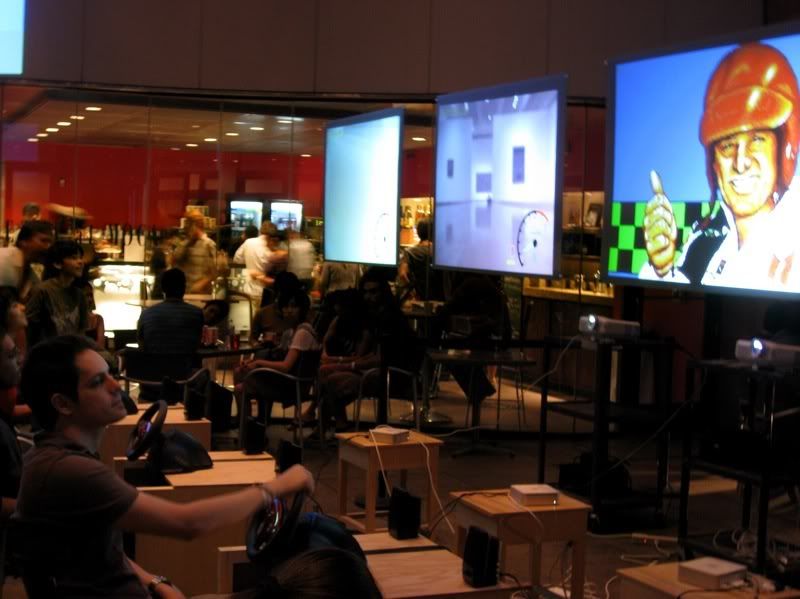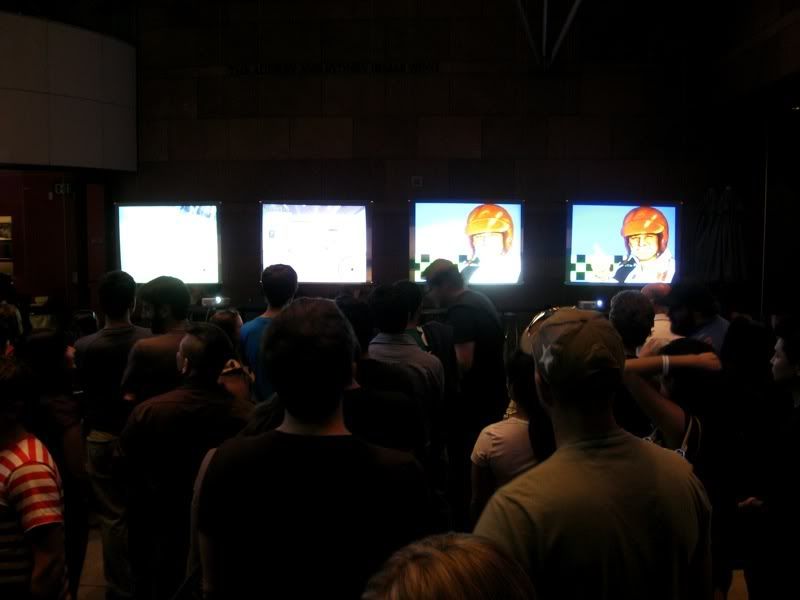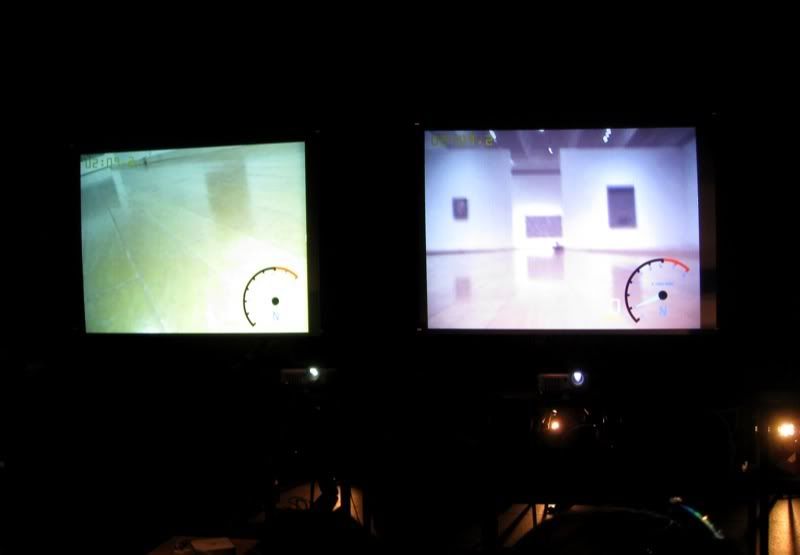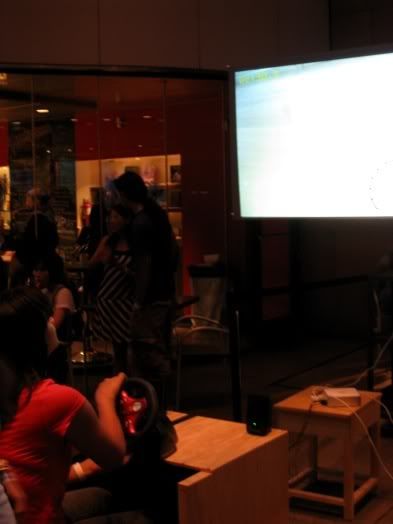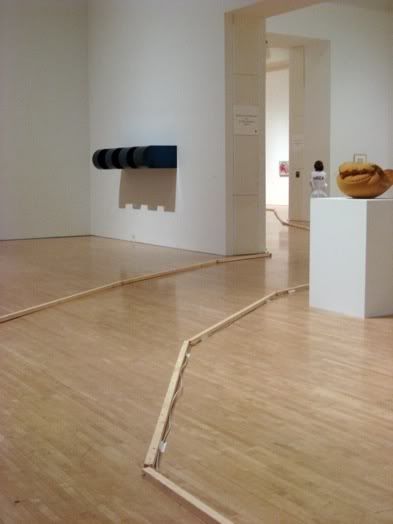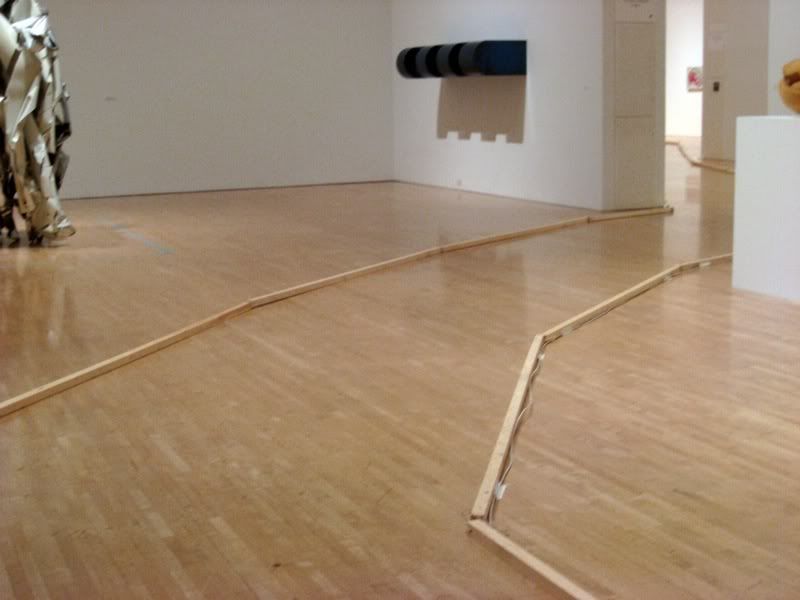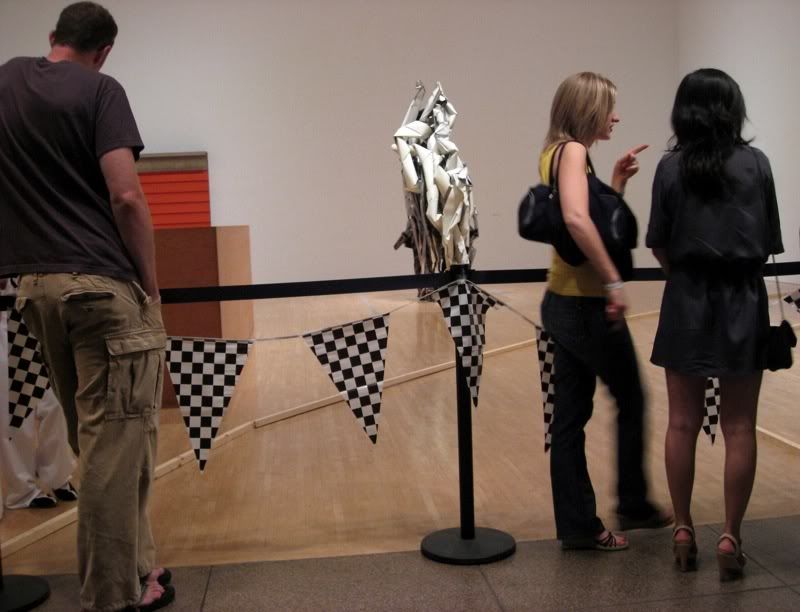 pics:tryharder
MOCA GRAND PRIX
Thursday MAY 7, 2009
PR:
In
MOCA Grand Prix
,
Knifeandfork
invites participants to race remote-control cars through MOCA's current exhibition,
A Changing Ratio: Painting and Sculpture from the Collection
. Using mounted cameras, each Wi-Fi-enabled car is driven remotely through a video game interface that shows the car's point of view. Through the lens of 1980s American gaming culture, this project offers an alternative perspective on the permanent collections exhibition.
***
Interesting idea but when I was there only one car/camera sorta worked. I overheard that the cars were having a hard time with the wireless signals controlling the cars/sending the video (the driving controls/monitors were placed outside MOCA's doors) reaching into the
museum. I understand that museums are looking to broaden their audience by hosting events like this (and that the artists involved wish to interact with the museum) but I would just be up for a MOCA free admission/open late/free wine/trained, maybe artist run tours of the museum. I don't need a lot of bells and whistles to entice me that a museum can be a fun outing.
MOCA