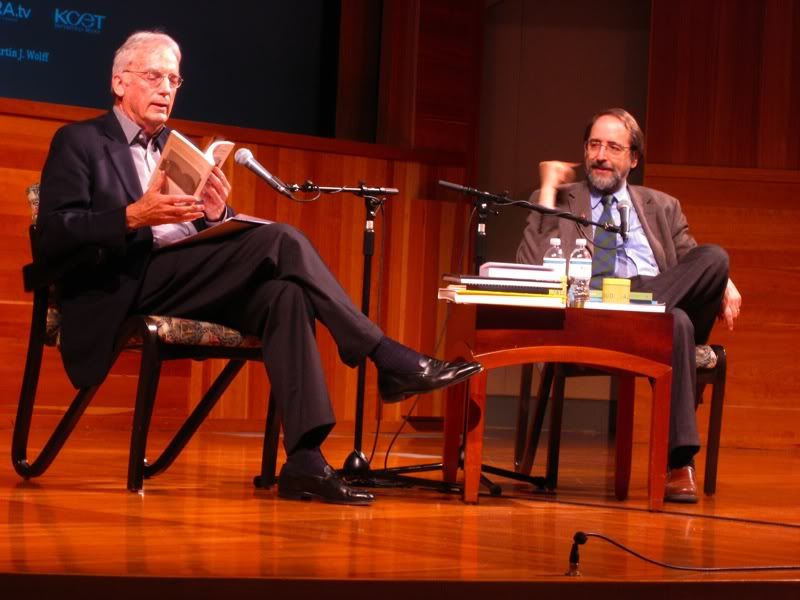 Lawrence Weschler

(right)

- Between Fountainheads -

In conversation with John Walsh (left), Getty Museum Director Emeritus
"New Yorker veteran Weschler discusses what it has been like, the past several decades, to be serving as Boswell to two seemingly opposite giants of the contemporary art scene, Robert Irwin and David Hockney.
"
summary:
Irwin and Hockney both believe that they are "taking cubism to heart" and are in "intellectual conflict" with one another.
The reduction of art becomes life and human perception.
pics:tryharder