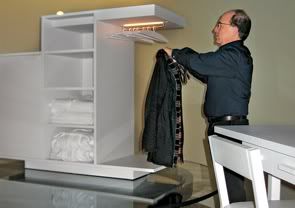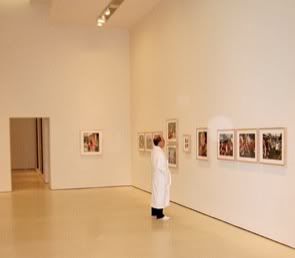 Saltz opens his review
S:
I have always wanted to have sex in a museum.
Then goes on to share his disappointment of the
theanyspacewhatever
exhibit:
S:
So we're left with a show that fizzles instead of sizzles.
Then concludes with his
happy ending
:
S:
As breakfast (tea, croissants, pain au chocolat) was wheeled toward me, I noticed that I felt refreshed—that the Guggenheim, where I'd been a thousand times, looked utterly new to me. I was in love with the place. The museum had become a cradle of sorts; the environment seemed whole and enveloping. I had the strange feeling of having merged with the structure, like we really had slept together.
The next week, when I returned to the show by day, I noticed that when I passed by the bed where I spent that night, I was filled with tender feelings. It was like walking in a city and looking up at a window in a building and remembering a long-ago night when you'd had sex there. Weirdly, however, I was also filled with something like jealousy. I felt like "my museum" was sleeping with everyone else. I found myself wondering why the Guggenheim hadn't called the next day.
***
As usual, pleasantly satisfied with jerry's writing.