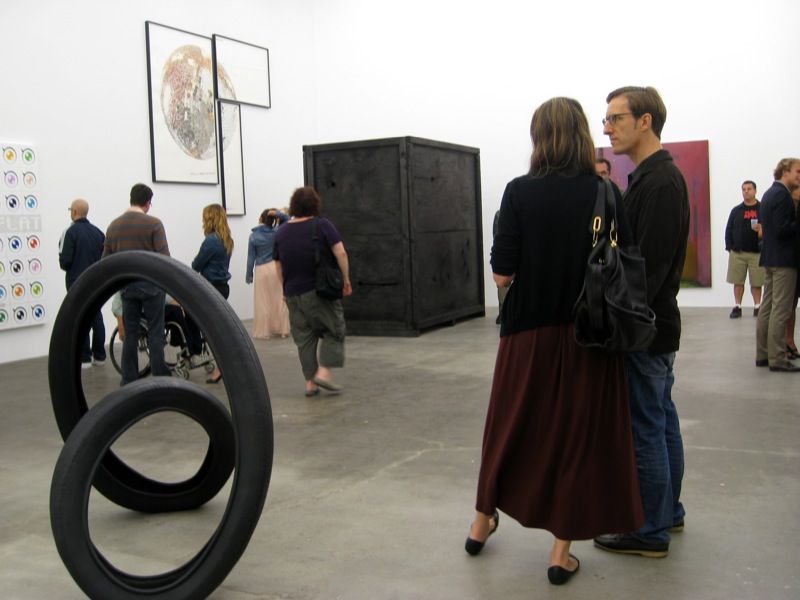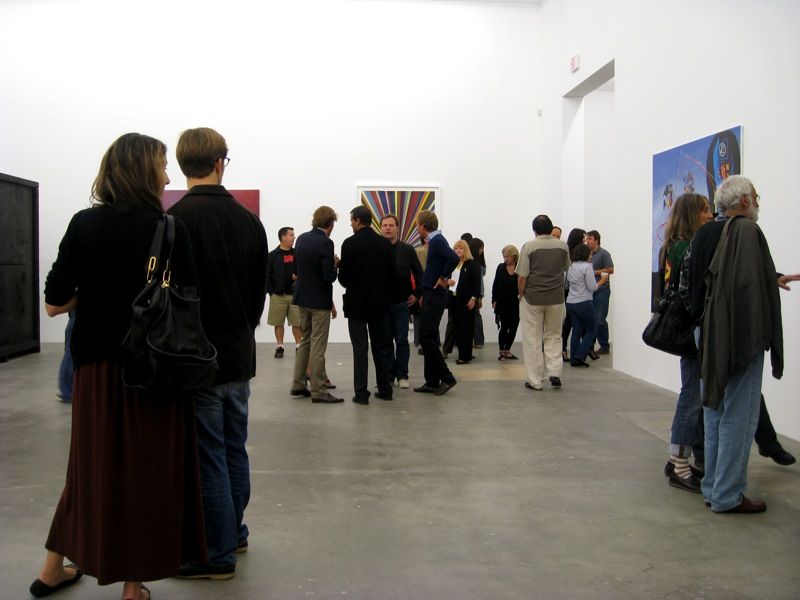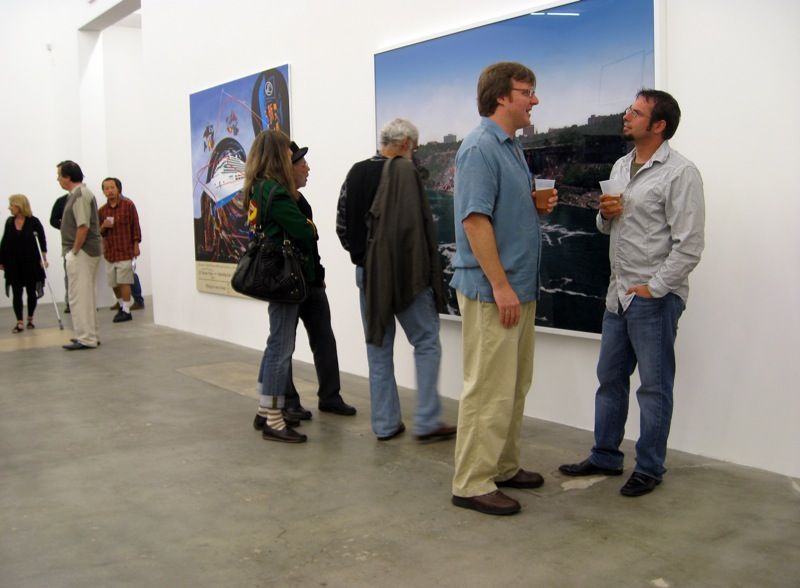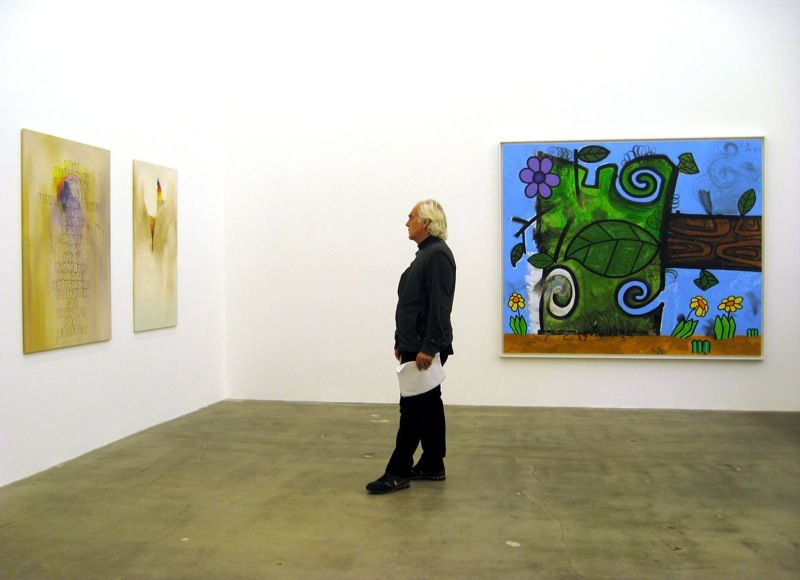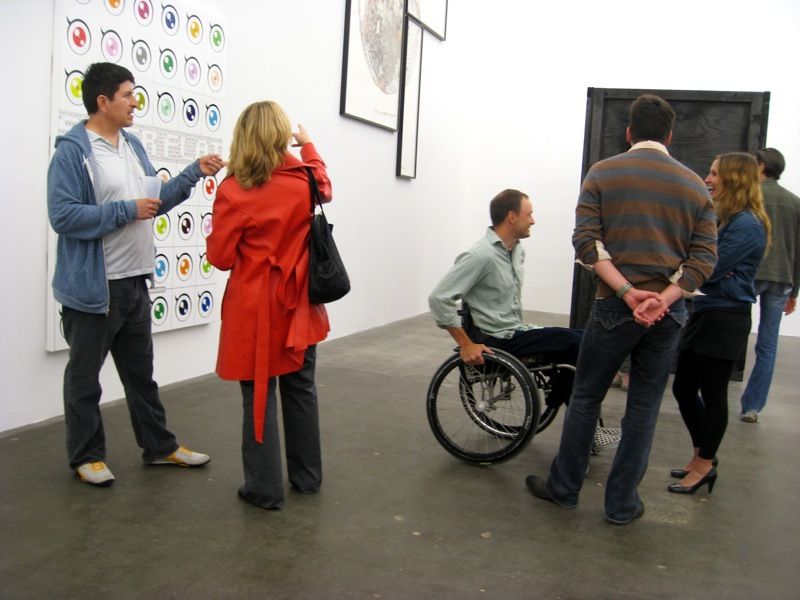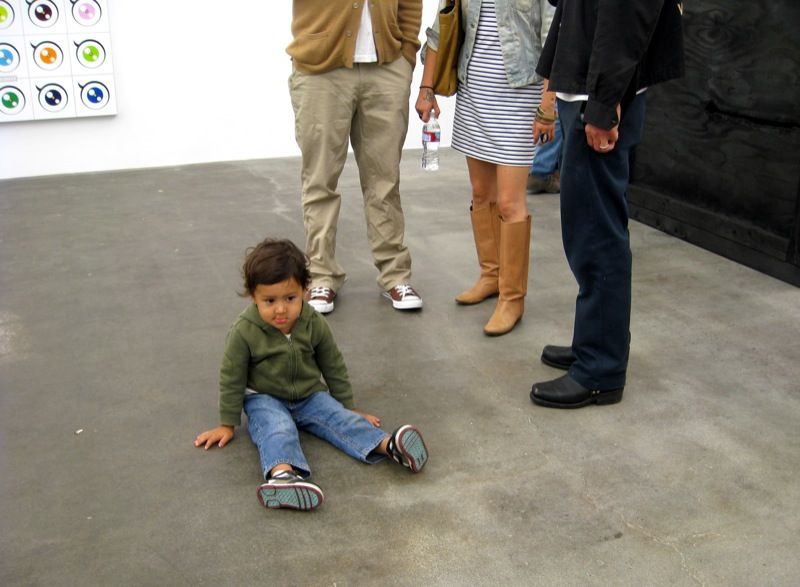 pics:tryharder
Let's divide this into rooms to start out. And also let's establish the space.
Walk in: entry. Office space to the right (more interior shots coming). Go left. There is an elevator. Whoah. Elevator. Have you been to the
Rubell Collection
in Miami. Similar feel. Go left. A long wide hall. Notice fluorescent lighting. Nice. This is where you get wine and take a breather. Go more left for entry to room 1. This is where you are above. Then you circle around to room 2 and 3 and then back to the wide hall area. Then you are ready for break out back before you go upstairs.
Much more to come, you'd better grab a coffee.
Inaugural Group Exhibition
October 3 - November 14, 2009
Blum & Poe Gallery